North Carolina Automobile Accident Medical Liens
For many automobile accident cases, the "anchor" of the damages is the plaintiff's medical bills. That is, settlement is frequently based in large part upon the amount of the injured party's medical bills. One of the first questions our attorneys field from our clients is often "how will my settlement or verdict be paid or disbursed?" If you have been injured and your private health insurance has paid your bills, you may actually be entitled to keep most or all of your settlement except for attorney's fees and costs. However, if you received medical treatment from an emergency room, chiropractor, or others and did not pay the amount due and owing, there are often medical liens in personal injury cases. To discuss these issues further, call the Raleigh law firm of Maginnis Law at 919.526.0450.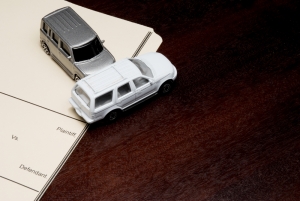 N.C.G.S. § 44-49 provides that "there is hereby created a lien upon any sums recovered as damages for personal injury in any civil action in this State." The "lien is in favor of any person, corporation, State entity, municipal corporation or county to whom the person so recovering, or the person in whose behalf the recovery has been made, may be indebted for any drugs, medical supplies, ambulance services, services rendered by any physician, dentist, nurse, or hospital, or hospital attention or services rendered in connection with the injury in compensation for which the damages have been recovered."
Essentially, the North Carolina medical liens statute requires that when a person is represented by counsel, the attorney must disburse portions of a settlement or verdict to medical providers who have "perfected" a lien. The medical provider must take affirmative steps to "perfect" the lien. For instance, when the attorney requests copies of medical records and bills from the hospital or physician, those records and bills must be provided without charge and the hospital or physician must provide written notice of the lien to the attorney. Failure to do so means that the attorney does need not disburse any portion of the settlement to the medical provider. It does not, however, eliminate the debt owed by the injured party.
It is also important to realize that medical liens in personal injury cases are limited by N.C.G.S. § 44-50. Specifically, the medical lien is capped at 50% of any settlement or verdict after attorney's fees are deducted. Because many attorneys use a 33% contingency fee structure, this means that the statute usually limits the total amount of medical liens to 33% of the settlement. This cap helps make it more likely the client will be able to at least recover some amount for lost wages, pain and suffering, and disability. Critically, the medical lien is separate from an injured person's financial obligation to pay the provider. That is, assume there is a $10,000.00 medical bill and your attorney is required to pay $7,000.00 of any proceeds to the provider pursuant to the medical lien statute. You remain liable for the other $3,000.00 unless your attorney can negotiate a reduction (which is sometimes possible).
If you have been involved in a serious car accident and have outstanding medical bills, you should contact a knowledgeable, aggressive personal injury attorney. The Raleigh accident attorneys of Maginnis Law handle all personal injury cases on contingency basis and offer free consultations. To speak with an attorney today, call the firm at 919.526.0450 or send an email using our confidential contact page. The firm's lawyers regularly represents clients with medical liens in personal injury cases in and around the Triangle area, including Raleigh, Durham, Cary, Chapel Hill, Apex, Wake Forest, Garner, and Holly Springs.